This shop has been compensated by Collective Bias, Inc. and its advertiser. All opinions are mine alone.#BigLotsHoliday #CollectiveBias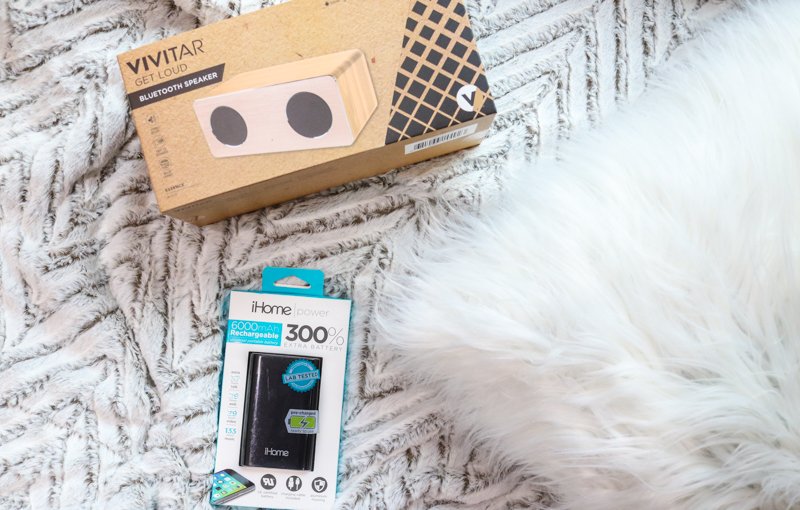 It's here! The holiday season is among us and I'm all about the gifting season. I mentioned earlier that we won't have gifts under our tree this year (more on that here), but we will be hosting a White Elephant party! In the spirit of the season, I've rounded up some of my favorite options for great White Elephant game gifts which can all be found at your local Big Lots! If you aren't familiar, you need to do this at your parties this year. In a nutshell, the host gives a price range (generally $20-$30) and each attendee brings a wrapped gift and places it on the table at the front of the room. Players draw numbers for the order and they choose to either pick a new gift or steal one that has already been unwrapped. You can see the full game rules here, but trust me when I say it's so much fun! The way I see it, White Elephant is a game where people get gifts that they didn't know they needed, but love when they get (and even fight for it!) That's why I chose 3 categories that are always winners and guaranteed to be stolen.
I knew exactly what I was looking for when I dropped by my local Big Lots: trendy gifts, great quality, name brands, and all at a great value. Plus, the staff was so friendly! There was a pair of gold headphones & a speaker that I was eyeing online and were unfortunately sold out (ugh, of course they were!) and the employees there told me they knew exactly what I was looking for because they were loving the headphones too. #GreatTaste
Electronics – Always a winner! Headphones, speakers, and external battery chargers are things that you can never have enough of. The iHome is the perfect gift, especially for someone who loves to travel like me. I always keep one (or two) in my carry on bag!
Games – This is one of my favorite things to get an alternative to traditional hostess or housewarming gifts, but also wears well as a White Elephant game. Cards games, board games, party games – they are all great options.
Home Decor – Furry pillows and warm blankets are solid options. Last year there were 2 blankets in the game that were the star of the party. I have a blanket in every room and the cozy one from the photos above is now on the bed in my master (and at $18 it's a steal!)
What is your favorite White Elephant gift to give or receive?